Accessibility Testing: How to Do It & Its Benefits for Your Website
According to the professionals at AudioEye, an ADA compliance website checker can be a lifesaver for your website because web pages everywhere now realize that they "must be accessible to people of all abilities."
Thus, it literally can be the difference between it being fully functional or you being in total financial ruin due to a lawsuit.
Here are some of the areas that you need to know: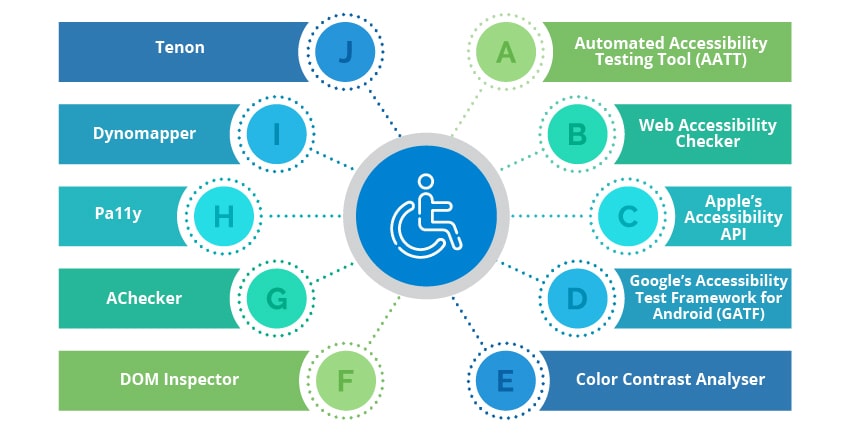 The Need For Accessibility Testing
There is a great need for accessibility testing, and all you have to do is ask the World Health Organization! They estimate that as many as 15% of today's internet users have some type of disability.
This could be visual, auditory, fine motor, speech, or a litany of other types of disabilities. You could have the most innovative website out there. But if it isn't able to be delivered to everyone, it is valueless.
How to Perform Accessibility Testing?
Performing an accessibility test of a website, product, or application will usually mean that you have to undergo an extensive manual examination of the individual pages or components. It might also mean that you will have to test individual functions such as product searches or online form submissions.
This accessibility can often be achieved by not just manual testing but also automated testing of the specific elements of the design and the technology.
Overview of Accessibility Testing Guidelines
It doesn't matter whether the testing is automated or manual if it doesn't follow a specific guideline. First and foremost, most accessibility testing follows the W3C's WCAG 1.0/WCAG 2.0, BITV 1.0, Section 508 & Stanca Act.
This is the format that most closely follows the Web Content Accessibility Guidelines (WCAG), which are followed on a worldwide basis.
Why Should Businesses Opt For Accessibility Testing?
If businesses enable and make their critical apps accessible for those with disabilities. It will mean that they are less likely to be susceptible to a lawsuit.
For the business, this means that all of their materials should be easily accessible for all users that have challenges or other special needs. However, the business should go further than that.
They also should make the website understandable and usable for those with low bandwidth as well. This also means that more users will be attracted to the website or product, in the long run, thus increasing the market share of the company.
What are the Benefits of Accessibility Testing?
The benefits of accessibility testing would include such things as increasing the usage of the website and making the market share go higher; increasing the brand image; and making the website accessible for everyone.
What Challenges Does the Accessibility Test Try to Address?
There are a lot of personal challenges that the Accessibility Test tries to address. These would include vision difficulties, hearing problems, literacy issues, cognitive disabilities, and naturally, physical disabilities.
As you can see, website accessibility isn't just a luxury in today's world, it is a necessity. That's why it would behoove you to study every aspect of this important topic so you avoid seeing the inside of a courtroom. Knowledge is power!