How Chatbots are Transforming Customer Experience?
In the current modern world of technology, Artificial Intelligence or AI is changing the nature of all different kinds of businesses in a radical manner. Among all the popular pieces of technology, chatbots powered by AI is becoming prevalent with time on the basis of its ability to provide all customers with a top-notch experience.
If a chatbot is built accurately by a chatbot developer, a customer while interacting with it will not be able to tell whether he is interacting with an actual human being. AI has come so far up the technological graph that today it has the ability of understanding and responding to the queries and demands of different customers.

The recent rise in custom chatbot development has completely transformed the manner in which companies all around the world, conduct their business. Customer interaction is undoubtedly the most important function for any business to thrive in the future, and with the implementation of chatbots, this very process of interaction has transformed completely. Today almost 80% of the total number of existing companies are keen on adopting chatbots to improve the functioning of their business.

Even in eCommerce businesses, the transition is taking place in a similar manner. Ecommerce retail businesses also profit from their use of AI, as it enables them to provide their customers with a better shopping experience and also to streamline their interactions.

According to some of the most popular eCommerce retailers, chatbots are the best way of interacting with first-time visitors to their website. They also want chatbots to be their major customer service tool. By the year 2025, the chatbots industry is expected to grow to a whopping 1.25 billion dollars. Thus, now is the best time to integrate chatbots into your business, so that you can remain future-proof and to create a larger customer base.

This article will provide you with a vivid idea about how chatbots can be used to transform the functioning of a particular business completely. It will also talk about how it is very important in the current world and will keep you ahead of all your competition.

The chatbot market is predicted to grow enormously in the future, from 703 million dollars in the year 2016 to around 3,172 million in the year 2021, according to the research done by MarketsandMarkets. Also according to a report by CNBC, making use of chatbots will help businesses to earn profits of more than 8 billion dollars per year, by 2022.

However, before getting to know about how chatbots are evolving customer experience, it is important that you know a bit more about what a chatbot is referred to.

Chatbot: The Definition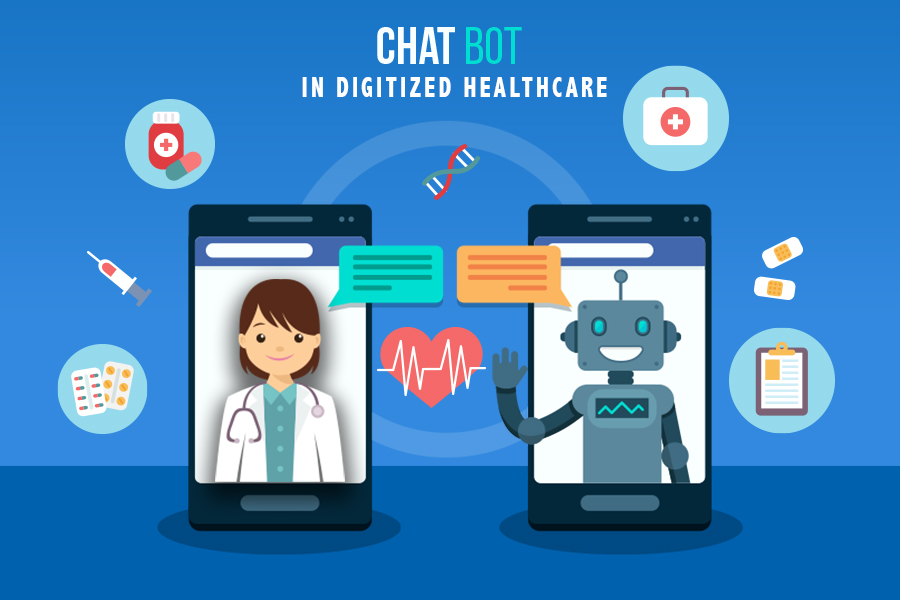 Chatbots are basically digital personal assistants, which are automated and comprises a major portion of the eCommerce industry. They fulfil the function of providing the customers with personalized recommendations about services and products while shopping online. Chatbots in the future will improve with time and will allow the customers to check-out with their products quickly and efficiently.

While making use of chatbots in the eCommerce industry, you can perform certain crucial tasks, some of which are:

Provide support to customers.
Offer personalized recommendations to the customers.
Provide assistance to buyers who wish to make purchases online.
Despite the above points, you need to remember one important factor. Even though chatbots do answer to queries of the customers, they do so based on keywords. The chatbot can recognise the keywords, but they may not able to understand the context in which a question is asked.
AI is still not completely aware of how humans colloquially speak, which may create a frustrating experience for certain customers. Even though chatbots are not expected to replace human interactions, the following are a few points which talk about the impact chatbots are having in the world of customer service.

How are chatbots impacting customer experience?

Chatbots Never Sleep
Customer service is all about the convenience it comes with. It is not important that a particular customer will face a certain issue during a specific time of the day. This is why the customer service facility must be available for everybody 24*7.

However like said before, chatbots will not be able to detect if a customer is happy, angry or confused. Chatbots do not have the ability to understand the emotions of a customer. So just in case of an extreme scenario, a chatbot transfers the call to an available customer service executive.

Chatbots will Not Make You Wait
This is another obvious feature of a chatbot. For instance, if you trying to lodge a complaint about any product, and a human executive is on the line, there is a chance that the executive will take a lot of time to address your issue. In case of a chatbot though, everything is already programmed on it and it is supposed to respond to the question of a customer almost instantaneously. This way, customers on your website will not have to spend extra of their valuable time.

Chatbots Collect Data

This benefit is integral and is exclusively advantageous for human service executives. Whenever a chatbot interacts with a customer, it records all the new data that it collects throughout the entire process. All this data is later used by human customer executives to improve their interaction with all the customers.

Bottomline

Studies and reports by different companies prove the fact that customers all around the world want smooth and rapid reactions, as far as their queries are concerned. Even after this, AI and chatbots are something that not everybody is used to. There still exists customers, who are more comfortable with the telephonic conversations with customer service executives.
This even though, slowly, but surely changing with time. Gradually with time, users are starting to get used to modern technology. People are starting to understand the convenience of chatbots and choosing to make use of them. With this progression, as chatbots improve with time, AI will eventually play a crucial role in customer service.