5 Ways to Increase Your Supply Chain Performance
In a business, the supply chain encompasses everything from procuring raw material to producing goods and delivering the same to end-users. Accordingly, streamlining the supply chain can help make a huge difference to the profitability and efficiency of a business venture.
To ensure it, most entrepreneurs these days make it a point to develop comprehensive strategies that help to maintain a seamless supply chain performance.
New and seasoned businesses must renew at the same time and again to successfully boost their performance.
Top 5 tips to improve the performance of supply chain
Besides becoming familiar with the supply chain meaning, businesses should make an effort to align with production goals. To begin with, by following these tips, one can enhance the performance of their supply chain to a great extent –
Tip 1 – Ensure a smooth flow of communication
Keeping each and every level of a supply chain in the loop about production and distribution goals ensures an uninterrupted flow of operation.
Accordingly, businesses should make it a point to streamline the flow of communication from one level to another in the least distorted way possible.
For instance, the workforce involved with the planning source should maintain a smooth to and for communication with the raw material supplier to initiate a hassle-free production process.
Usually, timely meetings and reviews come in handy to avoid miscommunication.
Tip 2 – Improve distribution network
The distribution network is an indispensable part of the supply chain. The flow of distribution influences the sales and delivery strategy of a business significantly. This makes it imperative for entrepreneurs to strengthen their distribution network.
Often installing a purchasing software that works well with the delivery system is the go-to move for businesses to streamline the distribution channel.
Additionally, entrepreneurs rely on distribution strategies that serve as a practical blueprint for logistics and delivery of products and services, ensuring profitable growth.
Tip 3 – Train and empower the workforce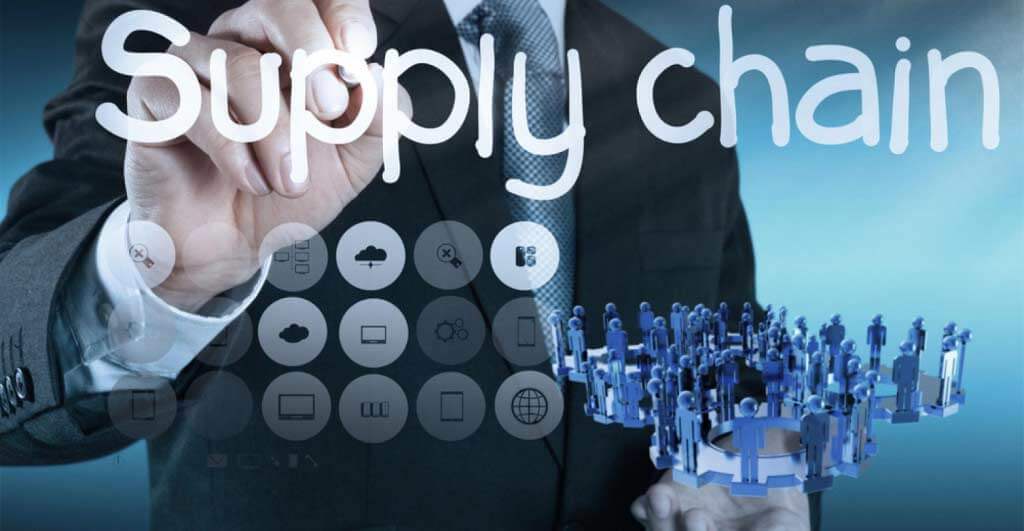 Hiring qualified staff and ensuring their improvement is a must to increase overall proficiency and production quality. This is why most successful entrepreneurs adopt the supply chain management process to boost their profitability.
By organising regular training programs and assessing the workforce's capabilities, businesses can identify their strengths and weaknesses.
This proves useful and helps entrepreneurs empower the workforce involved at different stages of the supply chain more effectively.
Tip 4 – Focus key performance indicator on critical areas
To optimise supply chain performance, successful entrepreneurs often use unconventional cost, capital, and service metrics. Besides cost-related performance indicators, successful businesses also factor in supply managers' capability to tap into innovative products and services.
This helps them leverage the supplier's capabilities and aids to strengthen the venture's production and supply value.
Tip 5 – Develop strategies for cash management
One of the keys to improving supply chain performance is through sound cash flow management. It is a must for businesses to track payment terms within the supply chain and devise a comprehensive plan that relates to using suitable technology for smooth monetary transfer.
Having an insight into the payment schedule and mode of pay-out for suppliers and logistics helps manage the cash flow of a business better.
Besides these, businesses, especially retail industries, adopt sophisticated data analyses methods to manage an end-to-end supply chain. These are some of the best ways to boost the supply chain performance of a business.
However, the key to implement and execute these strategies is often dependent on the company's financial standing.
Regardless, with the availability of financing options like a business loan, small and mid-size enterprises can now meet their funding requirement without much hassle. Leading institutions like Bajaj Finserv extend business loans at competitive rates and without any hidden charges.
They also provide pre-approved offers to customers to simplify the borrowing experience. Such offers are available on multiple credit options, including personal loans and business loans.
Check your pre-approved offer now in three steps online by just entering your name and contact details. A discrepancy in the supply chain is one of the top challenges that every small business owner faces.
However, with the help of the right strategies and cash injection, one can easily enhance the firm's supply chain performance in no time.