Tips to Consider Managed VPS Hosting for Your Business Website
In this day and age where technological application in every business is essential to help it become successful, its efficiency is vital. All industries around the world need their website to run without a glitch.
A web hosting plan that you can completely rely on will help provide you with the perfect foundation to build a well-managed website that perfectly represents your brand. However, web hosting adds to your responsibilities as you need to manage it. Hence, fully managed VPS hosting is the perfect solution for all of your web hosting needs.
What is Actually VPS Hosting?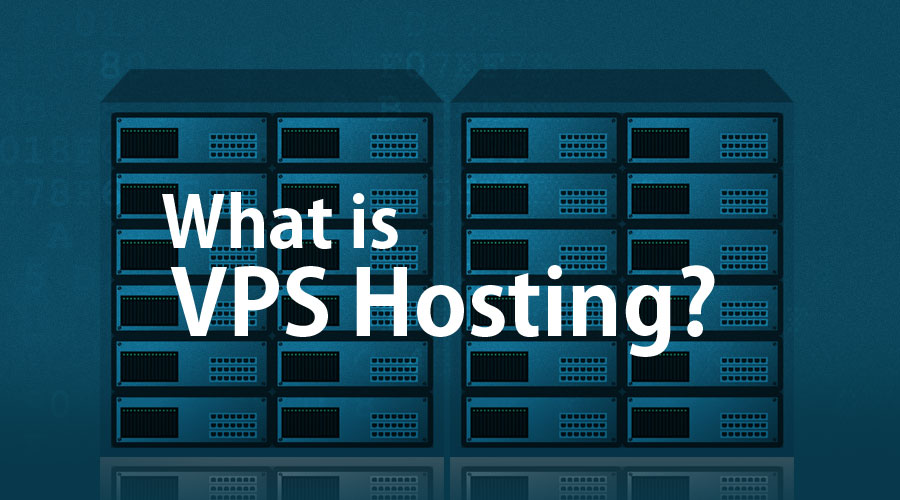 The full form of VPS hosting is Virtual Private Hosting. A single server is split into multiple virtual servers using virtualization technology. Like it is denoted in the name, these virtual servers are not dependent on one another but work as independent entities.
It imitates shared hosting in that you only have to rent a certain part of the physical server at a much more affordable cost as compared to dedicated servers. However, you do get to enjoy significantly more amount of resources and space than shared servers usually provide.
The VPS server environment comes with two different platforms, Linux and Windows VPS hosting. So, you can choose the right one according to your business needs. Windows VPS hosting is mainly consider for Microsoft based technologies like ASP.net and. Net.
The main reason VPS is so popular is that it offers every server its own independence with no interference from any of the other websites hosted on the same physical server. You are provided with your own OS, which gives you the option to run your choice of apps.
Your performance is also not influenced by what other users are doing that you share a server. So in a way, it is a smaller version of a dedicated server.
Take a look at the reasons VPS hosting is the perfect solution for newly created websites.
#1 Highly Cost-effective
While your business is still growing, you need to ensure that you do not invest ridiculous amounts of money in IT. VPS is the perfect middle man to provide you with all of the benefits of shared and dedicated hosting when it comes to expenses and resources.
Managed VPS costs a bit more than shared hosting, but it's worth it. The additional beneficial services and features that you receive as compared to unmanaged VPS hosting is what makes it a cost-effective option the more you use it, and as more time goes by.
You might have to buy, install, configure their software, and look after their upkeep when you choose to go for unmanaged web hosting. Hence, while on paper unmanaged VPS hosting might look cheaper than managed, in the long run, it actually ends up being costly with more responsibilities on your shoulders to boost.
#2 Improved server security
The configuration of your VPS hosting determines how safe it is, as compared to its shared hosting counterpart. You receive full root access when your website is being hosted by a VPS server which is a huge advantage.
You can boost up the security of your server as a result of the complete access you get to install any application that you might find compatible with it, as well as to configure your server.
Your server is rid of any vulnerabilities that malicious forces can exploit by the hosting provider that configures it. It is accomplished by the managed web hosting provider getting rid of services that do not serve any purpose and installing applications that are needed. You can also benefit greatly from your full root access with managed VPS services.
  
#3 Boost in Business Performance
Your business can be highly affected by the speed at which it performs. Statistics show that people move on from websites that load slower than 6-7 seconds. Moreover, your website loading speed is one of the main aspects Google takes into consideration while deciding its ranking positions on search engines. Hence, the faster your website, the more people will end up visiting it, which will result in higher revenue.
VPS hosting allows you to assign ample resources to each task so that your website can deliver optimal performance and page loading speed to potential customers who access your website. The technical efforts of speeding up your website will be taken care of by your managed web hosting professionals. You just have to state your wishes to them and consider it done.
#4 24/7 tech support
If you run an online business, whether it is a big one or small and regardless of the industry, it is likely that you will encounter tech problems at some point or another. you do not take care of them swiftly and adequately, it could spell doom for your business by wreaking irreparable damage.
If you choose managed VPS hosting, you get to benefit from the 24/7 technical support through experts who have years of experience and a vast wealth of knowledge, that you can contact anytime you want. It will help get rid of problems as fast as possible as mentioned in the service level agreement and move on with the normal work.
#5 Enhanced Server Monitoring
One of the main advantages of fully managed VPS hosting is that you get continuous monitoring of your server. This helps you notice any problems as they occur before getting out of hand. So you can get them resolved before they damage your everyday functioning and wreak havoc with your website and server.
Managed VPS hosting allows your server to be regularly scanned. There is proper monitoring of various aspects of your server such as network traffic, server hardware, disk usage, CPU usage, memory, OS-supported apps, and operating system. Due to this, your server ends up putting out optimal performance at all times.
You need to perform your own server management in unmanaged VPS hosting which can add to your budget with the more staff you have to hire.
#6 High scalability
If you choose shared web hosting services, it is impossible to scale your resources. As your website grows and starts receiving more traffic you will be at mercy of the unused resources of other websites to accommodate your own. A dedicated hosting service, on the other hand, allows you to scale your resources, but with a lot of effort. You will need hardware up-gradation and get your server admin to put in enough effort as well.
Managed VPS hosting, however, allows you to scale as per your web hosting requirements when your website starts growing and generating more traffic. It requires minimal effort on your part to scale your resources by upgrading your plan according to your web hosting needs.
#7 Automated backup
Your confidential and sensitive data is always safe with managed VPS hosting. Your team of managed VPS hosts will help your server data be entirely automatically backed up and have a great recovery plan in case of disaster strikes so that you do not lose all of your data.
On the other hand, unmanaged web hosting does not provide you with this option, so the responsibility to create backups rests squarely on your shoulders. If you delay it even a little bit, you will end up losing all of your data which could cause unimaginable harm to your website.
Conclusion
Fast-growing websites that are seeing an exponential increase in their traffic, should opt for managed VPS hosting services, as you get all of the best features at a highly reasonable cost. It basically provides all the benefits you would enjoy with a dedicated server and at a minimum cost. VPS Hosting does give you a lot of memory, storage, and processing power as compared to shared hosting. It is also far safer, upgradable and it is entirely managed by a team of experts.