What is New Technology in the Television Industry?
Whether you are bingeing box sets and mostly finding yourself engrossed in gaming, smart LED TVs have provided a much-needed escape during trying times like these.
But just as technology continues to evolve, so does the way we watch TV.
While your grandparents may be reminiscing of the days when they would gather around a small box to watch black and white movies, people these days expect a fully immersive experience; one that aims to enhance what they are viewing on the TV screen and gradually envelopes them in the narrative. 
Thankfully, last year we witnessed exciting and new TV technologies entering the industry.
While many were first shown at CES 2020 earlier last year, it is only now that most of these technologies are entering the market or experiencing their potential realized on a wider scale. 
Here we will delve into these new TV technologies to see how the future of TV watching is evolving – and help seek the features you will want on the next LED TV upgrade.
5 new TV technologies that are changing the way you watch
HDMI 2.1
High Definition Multimedia Interface (HDMI) is a lifesaver in the TV industry.
It provides HD video with just a small cable and removes the need for SCART connectors that would trail behind televisions.
Over years, it has advanced to keep up with the ever-evolving TV technology and HDMI 2.1 is the most recent and exciting update. 
Most of the hype is all about increased and improved video resolutions, with HDMI 2.1 supporting up to 8K content at a rate of 60 frames per second. It also offers 4K at 120 frames per second.
These refresh rates with HDMI 2.1's support for Variable Refresh Rates, Quick Media Switching, and Dynamic HDR will have a huge impact on the AV industry, especially with gamers and home cinema fanatics wanting TV experience at its best.
While LG offers four HDMI 2.1 ports on each 2020 OLED TV, you will find just one port in the new Samsung TVs, and none on the Panasonic sets.
Dolby Vision IQ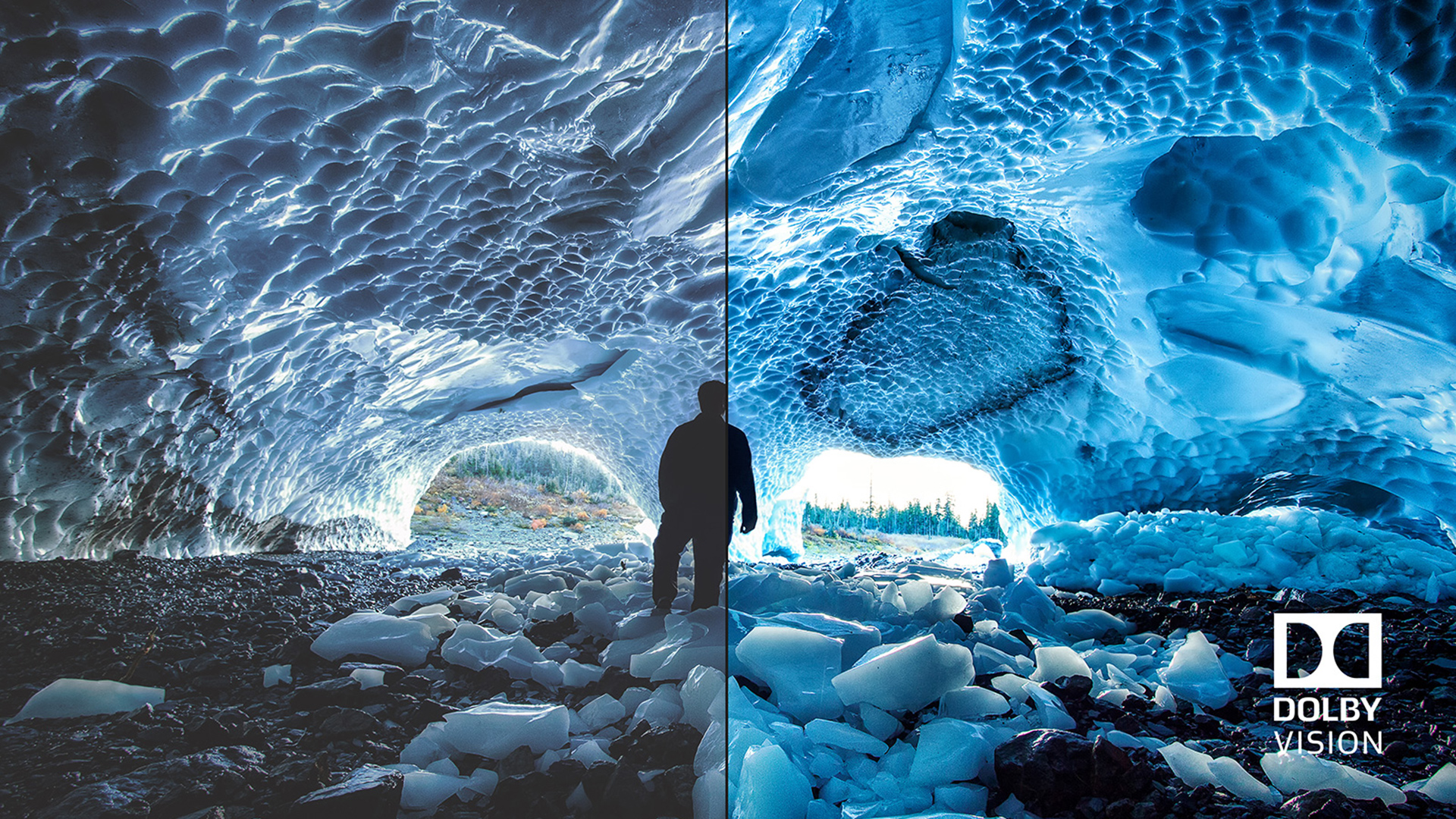 Those who have squinted through the dark Game of Thrones finale would be happy to know that Dolby Vision IQ can pretty well tackle the problems related to dim pictures appearing on the screen.
When the teaser was shown at the CES 2020, the Dolby Vision IQ trend was described as "Beyond HDR". HDR (High Dynamic Range) video has allowed expanded color and enhanced contrast.
This is what directors and other show creators have taken to their advantage in dealing with grade content and with a darker output. Sadly, not all TVs can bring out the minute details properly, especially in a room that is well lit.
Dolby Vision IQ tackles the issue by adjusting the brightness of the room you are watching in with metadata via light sensors and Dolby Vision from the TV to deliver the ideal picture. 
Only some TVs from 2020 have announced their compatibility with Dolby Vision IQ, including LG LED TV range and Panasonic's OLED range.
Panasonic deploys a built-in light sensor to apply this to non-DV content (via Intelligent Sensing), making it easier for your LG TV to auto-calibrate.
Nvidia G-Sync on LG TVs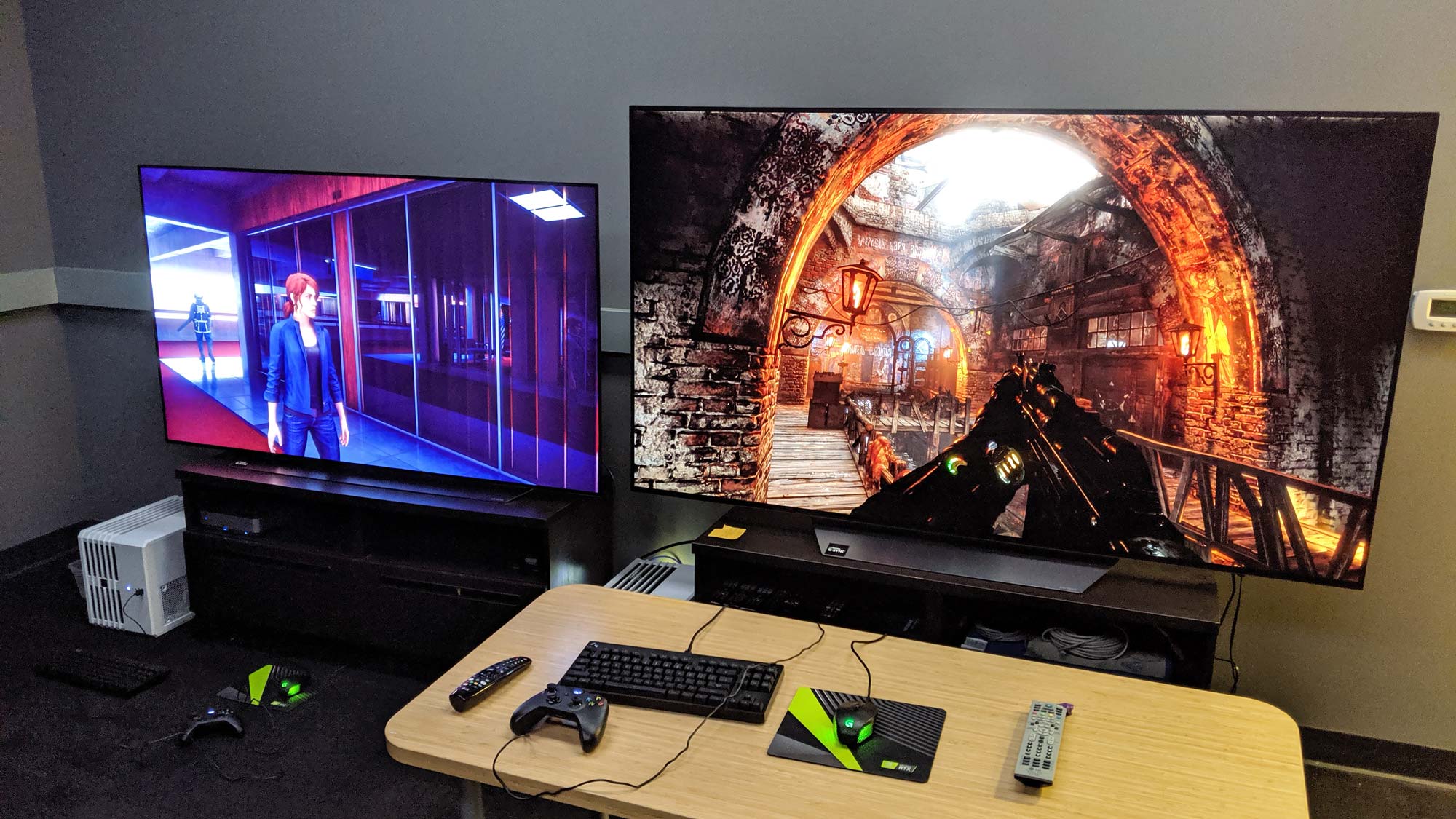 This one is exclusively for the gamers – PC gamers who love to connect up to the TV, in particular. Nvidia G-Sync is a great way to experience refresh rate technology that is smooth and tear-free.
The technology operates by synchronizing the television's refresh rate with the framerate of your device or PC game — although you will need an Nvidia GPU to make it work. 
Once plugged into a compatible LG TV the refresh rates will shoot up to 120Hz. G-Sync is supported on 2019's LG C9, B9, and E9 OLED models and in the 2020 smart LG TV OLED range (LG GX, LG CX, and LG WX). Nvidia G-Sync will certainly be a game-changer for gamers who crave a truly immersive TV-watching experience.
MicroLED TV
Micro LED is also widely known as micro-LED, μLED, or mLED. It deploys a unique flat panel display technology. Micro-LED displays comprise an array of microscopic LEDs that make up the individual pixel elements.
In comparison to LCD technology, an LED TV that boasts micro-LED technology offers enhanced contrast, improved response time, and maximized energy efficiency.
Cloud Gaming
On smart Android TVs, you will get more than two thousand games to download. But in 2021, smart TVs will have access to cloud gaming.
This means that customers can now play games online and compete with fellow players in real-time. It will be the year of massive transformation in the world of smart TVs, especially for gaming fans.
If you want to know about any other technology trend in the TV industry or want to know more about the TVs mentioned above, you can visit Bajaj Finserv EMI Store.
For customers possessing Bajaj Finserv EMI Network Card, options like same day delivery, No Cost EMI on zero down payment, and personal loans are available.